Mould King Cars: The Ultimate Guide to Building and Collecting
If you're an avid collector of building block sets, then you might have come across the Mould King brand. This Chinese-based company has been creating a buzz in the building block world, with many enthusiasts praising their unique designs and attention to detail. But do you know why they are so popular in recent years? I think the following elements may be what make Mold King Cars different from other building block brands.
Why Mould King Cars are Being More Popular?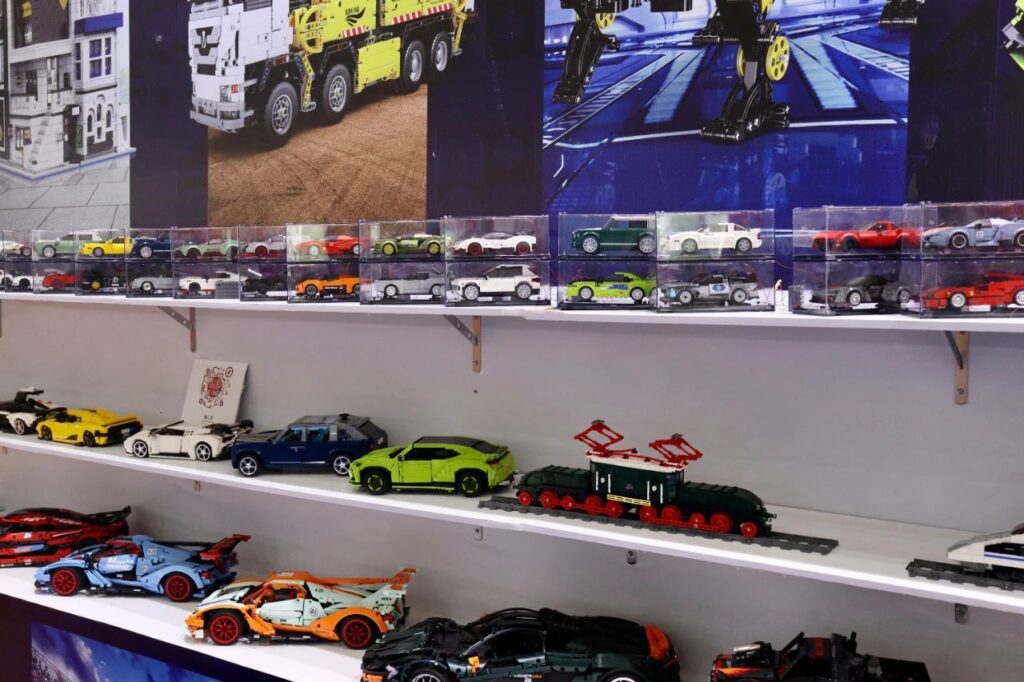 Exclusive Design for Adult Players
Mould King cars have been specifically designed for adults who enjoy the challenge of building complex models. Unlike other building block sets that are geared towards children, Mould King cars feature detailed instructions, intricate pieces, and impressive finished models that surpass the majority of other sets on the market. With their exclusive design and attention to detail, Mould King cars offer an exciting and rewarding experience to adult builders.
Large-Scale Models that Perfectly Represent the Original Cars
Each Mould King car is a large-scale replica of its life-like counterpart, with realistic elements such as working doors, hoods and trunks as well as accurate replicas of the engine and interior. This level of detail means that you can create a near perfect representation of the real thing in your very own home.
Vehicle's Building Instructions Mirror the Way a Real Car is Assembled
To make things even more interesting, Mould King takes their design process to the next level by making their vehicle's building instructions mirror the way a real car is assembled. This allows builders to learn about how particular components fit together in order to produce a fully functioning model. It also ensures that each individual piece has been crafted with precision in mind, making each build incredibly satisfying when completed.
Most of Mould King Cars are Featured with Remote Control Module to Make it More Fun on Play
For those looking for even more excitement out of their builds, most Mould King Cars are also available with a remote control module that enables you to control both speed and direction – just like a real car! With this great feature at your disposal, you can be sure that playing with your vehicles will be just as much fun as building them!
Lots of Famous Vehicles to Collect for Fans
From sports cars such as Lamborghini Sian, Mclaren GTR, the Porsche Cayenne, and the Ford Mustang all way through to military vehicles like Humvees, there's plenty for fans to get excited about when browsing through Molud king's catalogue! With so many choices available at your fingertips there's bound to be something here suitable for every enthusiast's taste – no matter how niche it may be!
The Types of Mould King Cars
Well, look no further than Mould King's series of miniature car models. From the sleek and speedy sports cars to the vintage classics, and even the off-road buggies, Mould King has something for everyone.
8-Wide Mini Cars with Showcase: Big Things Come in Small Packages
First up, we have the 8-wide mini cars with showcase. These little beauties may be small in size, but they are big on features. With intricate designs and a handy display case, these mini cars are perfect for showing off to your friends and family. They're also great for racing and collecting, so you can build up your own miniature garage of amazing cars.
Sport Cars: Let the Good Times Roll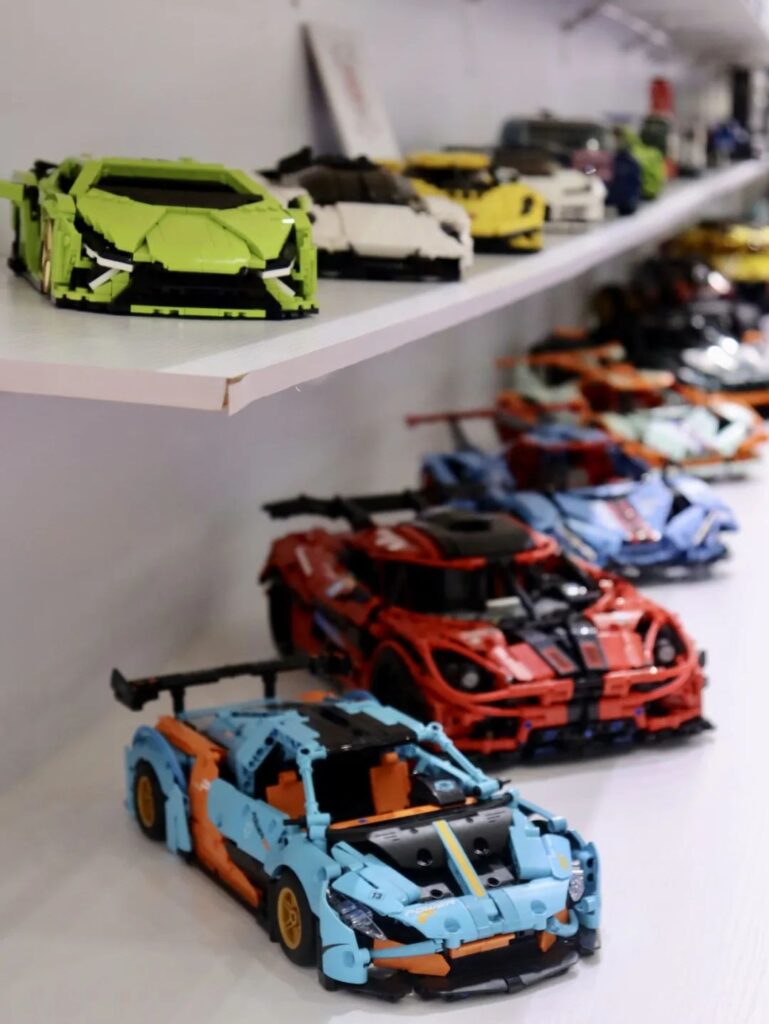 If you're in the market for a speedy and stylish ride, then you need to check out Mould King's sports cars. From the sleek lines of the Lamborghini to the curvy beauty of the Porsche, these cars are built for speed and performance. With features like working doors and realistic interiors, you'll feel like you're cruising down the highway in the real thing.
Vintage Cars: Classics Never Go Out of Style
For those who appreciate the classic elegance of vintage cars, Mould King has a selection that's sure to please. From the iconic Ford T50 to the timeless charm of the VW Beetle, these cars are a blast to build and display. With realistic details and working parts, you'll feel like you've stepped back in time to the golden age of automobile design.
Climbing Buggy Cars: Ready for Adventure
Last but not least, we have the climbing buggy cars. These rugged and versatile vehicles are built for off-road adventures and rough terrain. With oversized wheels and sturdy frames, they can handle anything you throw at them. Whether you're crawling over rocks or tearing up the sand dunes, these buggies are sure to provide hours of fun and excitement.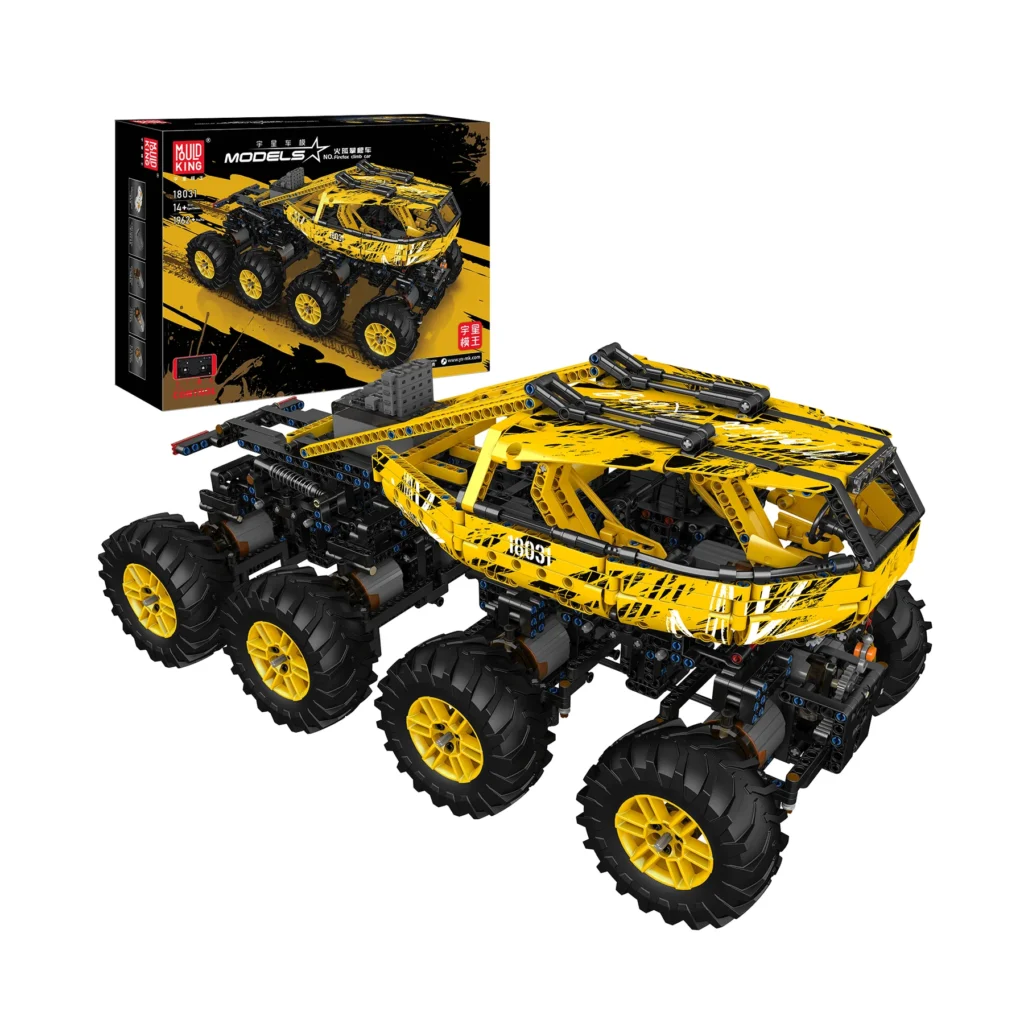 What Age Range Are Mould King Cars Suitable for?
Don't be ashamed if you're a grown-up who still loves building with bricks. Because Mould King Cars are here to prove that toys aren't just for kids anymore.
Before you dive headfirst into the world of Mould King, there's something you need to know. These car kits are divided into 8+ ages and 14+ ages, so make sure you choose the right one for you or your child. The 8+ kits have around 400-3000 pieces, while the 14+ kits have over 3000 or even 10000+ pieces for adult players. That's right, I said adult players.
But, and this is a big but, be careful not to buy Mould King for kids that are too small. The bricks are small and a kid may accidentally swallow them. So, let's keep the fun and games safe for everyone involved.
All in all, Mould King Cars are suitable for anyone who loves building and playing with cars, regardless of age. So, don't be afraid to let your inner child come out and play.
Where to Buy Mould King Cars
You can find on google map to see if there is any Mould King Store around you, so you can experience the Mould King brick before you decide to purchase. If you have clear idea that what you want to buy, you can buy on Mould King official store directly, the order bought from mouldkingcorp.com can get a free shipping missing brick replenishment.