The Ultimate Gift Guide: Lego Sets for Boy Friend
Lego sets have become an increasingly popular choice among those looking to give something special – and when it comes to finding the perfect gift for your boyfriend, there's no doubt that they can make the perfect present.
With a wide range of themes to choose from – sports, movies, technology, and architecture – you'll easily be able to find one that perfectly suits your boyfriend's interests, hobbies or even personality. When you invest in a Lego set together, it presents a great opportunity to spend some quality time together while also engaging in activities that interest both of you.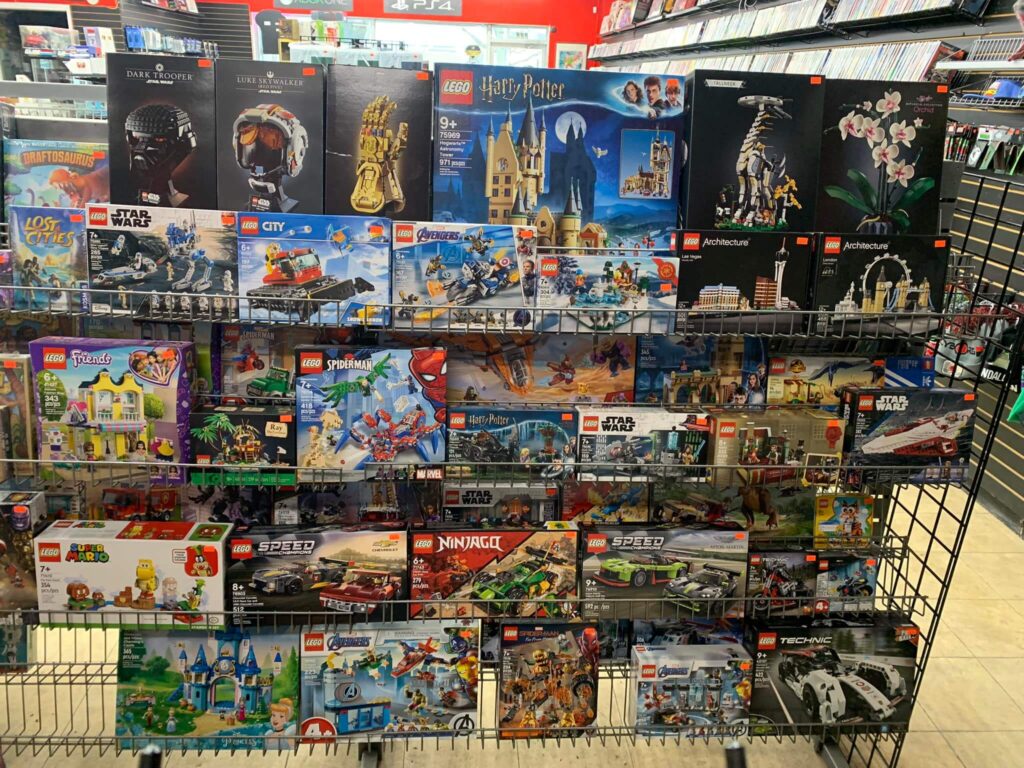 Popular Lego Sets for Building Enthusiasts
Building enthusiasts rejoice! Legos are the perfect way to bring out your creativity and create something truly special. From Hogwarts Castle to a garden paradise, there is a Lego set for every type of builder. Popular pieces include City Parks and Shopping Center sets. Whether building for yourself or as a gift for someone else, the possibilities of what you can construct next are endless. Explore new possibilities with one of these amazing Lego sets that will last long after your projects have been completed. Get creative and develop something that unleashes your inner building enthusiast!
City kits are the ideal Lego sets for adult men who love to build and create cityscapes. From police stations to firehouses, there are a variety of building kits available that will bring out the urban planner in anyone. With detailed pieces and realistic buildings, these sets allow for hours of playtime fun and creative problem solving. Whether a man is a fledgling engineer, construction worker or designer, these kits offer something unique to capture their imagination and help them unleash their inner architect.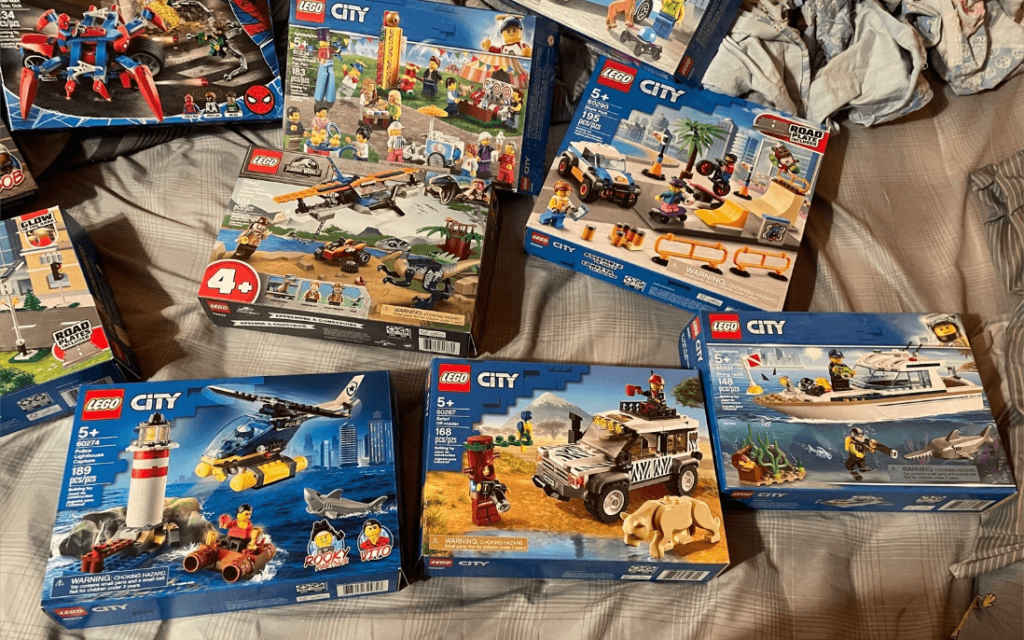 For men who are mechanically minded or looking to flex their engineering muscles, Technic kits provide the perfect challenge. From motorcycled kits to excavators and space shuttles, these innovative sets tap into real-life engineering and mechanics while challenging creators to use logic and problem solving skills. With Technic kits, building these magnificent creations is only the beginning–the functionality of the design is even more impressive as remote-controlled, powered pieces can be added to refine each model!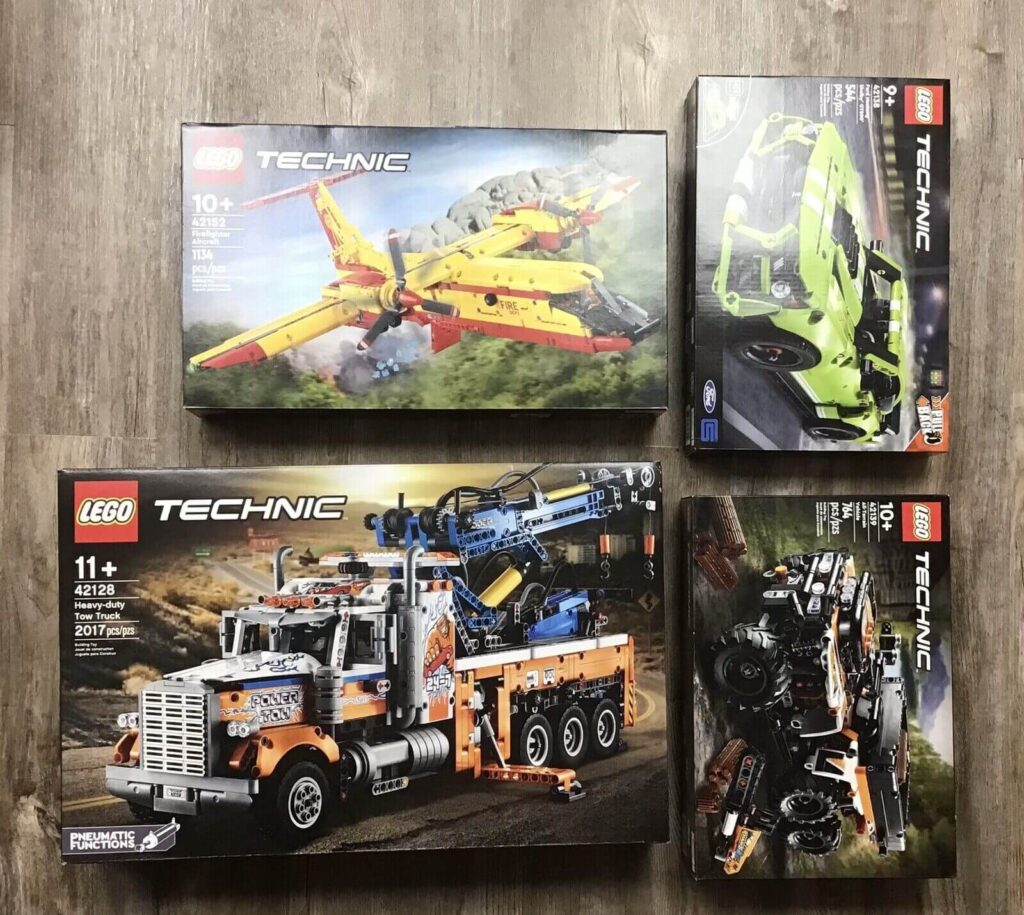 If your special man loves architecture, then an adult Lego set is the perfect gift! Adult Lego architecture sets are designed to build models of famous monuments and buildings. These precise builds let them hone their craftsmanship and bring famous structures to life. From replicating the Petronas Twin Towers to watching the White House take form, they'll love exploring these artful creations. With these detailed builds, they won't just gain a better appreciation for architecture, but can also strive for accuracy in reproduction for polished results that look like real-life replicas.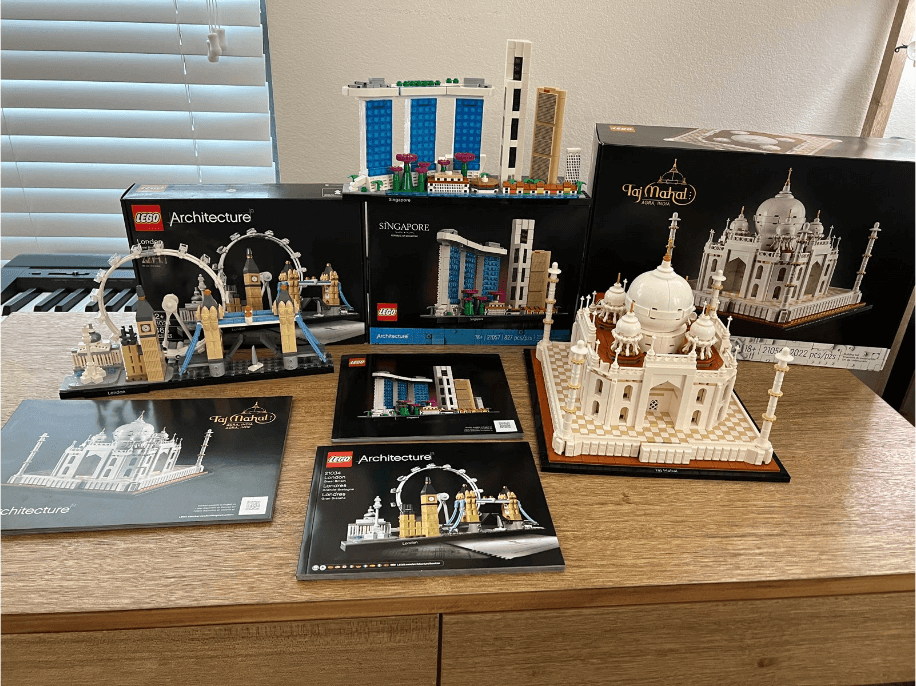 Lego Sets for Classic Games Lovers
For men who are classic game enthusiasts, creating works of art in LEGO form might just be the perfect fit. From creating your own Space Invaders to bringing back the classic Pac Man with a twist of colorful bricks, there is a collection of LEGO sets that can bring joy and nostalgia to any lover of classic games. Whether you're looking for something more complicated or an easier collection that provides just enough of a challenge to fill an afternoon, one of these LEGO sets would make for the ideal gift for any self-proclaimed retro gamer.
– Mario Brothers
If you've got a special man in your life who is still giddy over Mario Brothers, then you can't go wrong with Lego's Super Mario set. This kit features everything the fan could wish for: Luigi and Mario characters that interact with hurdles, obstacles, blocks, and coins plus the charming 3D Whomp character and a buildable Piranha Plant. Rounding off the experience are lots of fun extras and even sound effects from the Mario Bros game! This set is sure to put a smile on his face and provide hours of engaging playtime.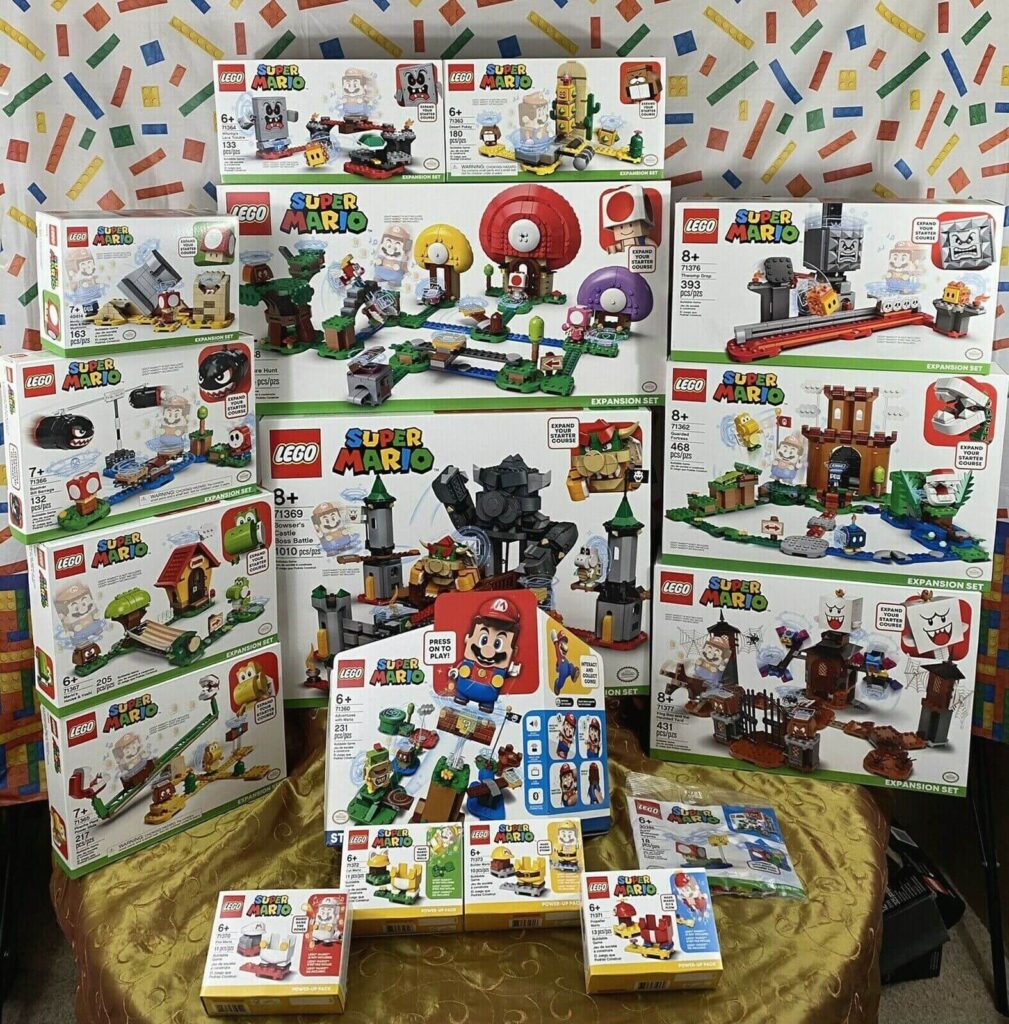 If the Star Wars lover in your life has ever found himself dreaming of being a part of that universe, then Lego's line of Star Wars sets is definitely for them! From detailed replica's of iconic spaceships and planets to mini-figurines of beloved characters, there are plenty of creative ways to construct your own intergalactic adventures. Plus, adult Legos for men allow for a great shared hobby or bonding activity with friends and family. Whether it's a movie night spent building the Millennium Falcon or gifting an Imperial AT-ST Walker, these collectible sets provide endless fun and excitement.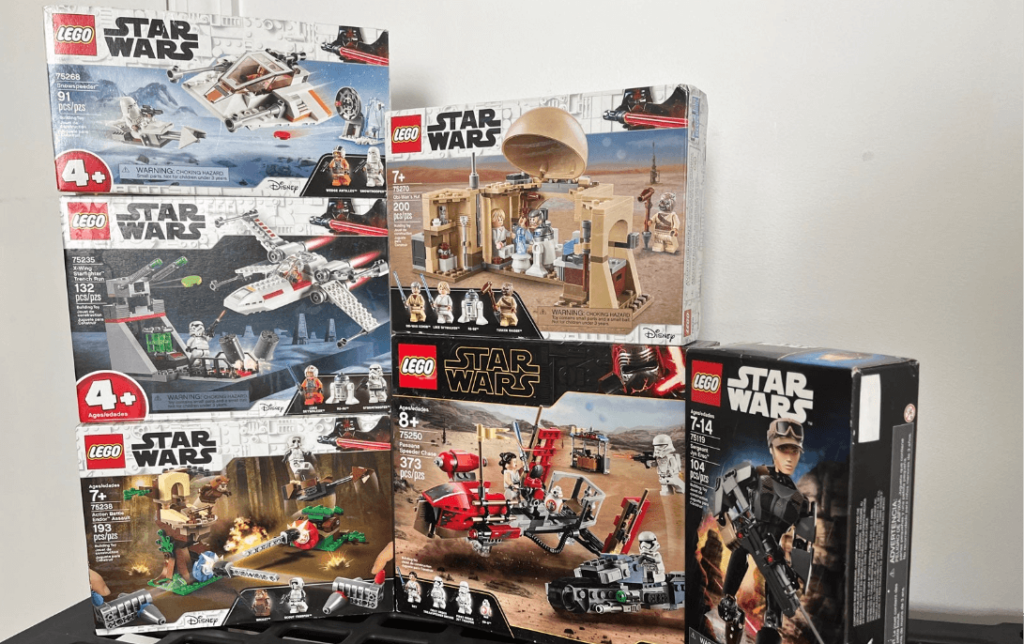 Fun Lego Models for Creative Minds
For the man who loves to get creative, Lego sets are an enjoyable way to explore his interests and bring his imagination to life. From fierce fire-breathing dragons that can be crafted with detailed accessories, to intricate models of classic cars or ships of old, Lego sets provide something for everyone who is interested in flexing their creative muscles. So if you know someone whose hobby could use a unique twist – consider the many Fun Lego Models available for them to create and play with!
If you're looking for the perfect gift for the adult Lego enthusiast in your life, look no further than the Creator Series! This exciting line of sets offers a wide range of variety to captivate imaginations and ignite hours of delightful fun from building. From vehicles like Jets and speedboats through to animals such as bears, birds and dinosaurs, this series also includes beloved characters like Batman™, Iron Man™ and Harry Potter™. With colorful pieces and buildable pieces that will spark creativity, you can't go wrong with giving anyone the gift of adventure from the Creator Series.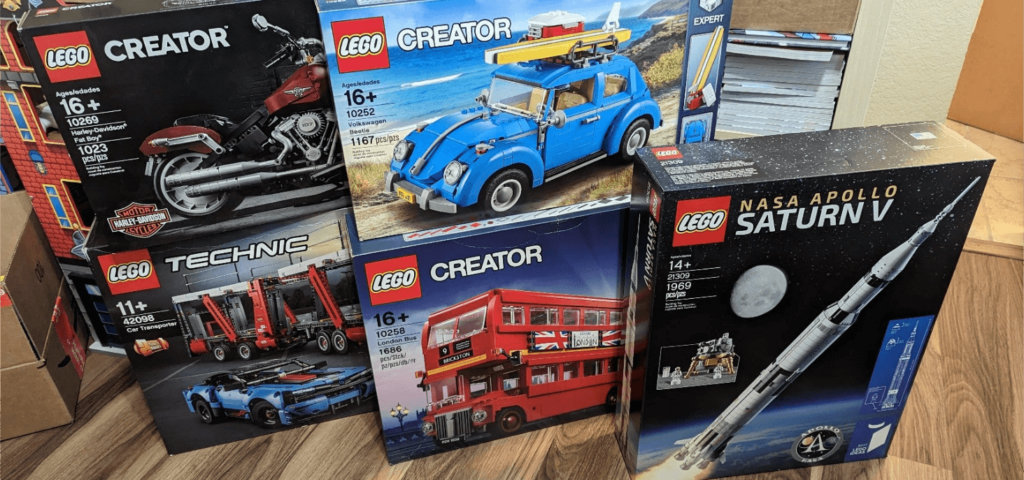 – Super Heroes Sets
For Marvel and DC comic lovers, the Super Heroes Series of Lego sets can take your holy grail collection of superheroes to the next level, allowing you to recreate some of your favorite scenes with the infamous figures brought to life by Lego. From Spider-Man vs. Venom Showdown, to Iron Man Hall of Armor, to Loki's Elemental Magic set– all sets come packed with tons of detailed pieces that allow you to make as many characters and action sequences as your imagination permits. It's time for adults to relive their childhoods and take play-time creations up a notch with elaborate Lego models!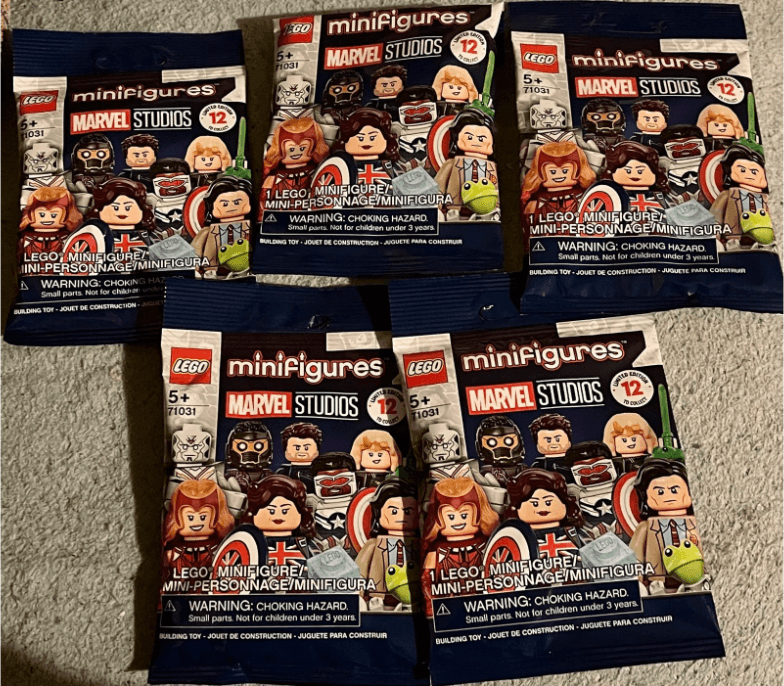 Unusual Building Sets That Offer Something Different 
Mould King® offer something truly special – they're more than a toy made of blocks and collected in themed sets – they have the potential to become something much bigger. If you know someone who would appreciate a Mould King set that stands out from the rest, consider introducing them to some of the more unusual sets available. Whether they be building their own robotic creations, recreating classic works of art, or building their own imaginary town, thee Mould King sets offer something that's truly unique and will provide hours of entertainment. The perfect gift for anyone looking for something different!
Best Practices for Buying the Perfect Lego Set for Your Boy Friend
When buying the perfect lego set for your boyfriend, the best practices would be to research the most popular sets and choose one based on his hobby or interests. One should always review high-quality sets that are an ideal fit for their particular budget, as well as consider any safety concerns like age limitations. Additionally, make sure to pick a model that looks appealing and has enough pieces to keep him busy while assembling it. Utilizing these best practices when selecting the best lego set is sure to result in him being incredibly delighted with the gift!
Both boys and girls can appreciate the joys of Legos. With a variety of themes available, it's easy to find the perfect Lego set for your boyfriend no matter what his interests or hobbies might be. Whether you go with classic games like Mario Brothers, or explore some of the more unusual options with something from the Creator Series like Ship in a Bottle, your special guy will be sure to love his gift. And, as this gift guide has discussed, remember that safety should always come first when searching for the perfect Lego set. Take into consideration materials or hazards that may arise when selecting a particular type of set. Then you have done all the necessary research and prepared for making an enjoyable and safe experience for everyone involved! So now let's experience a wonderfully creative journey with Legos and make your gifting experience just as unique!